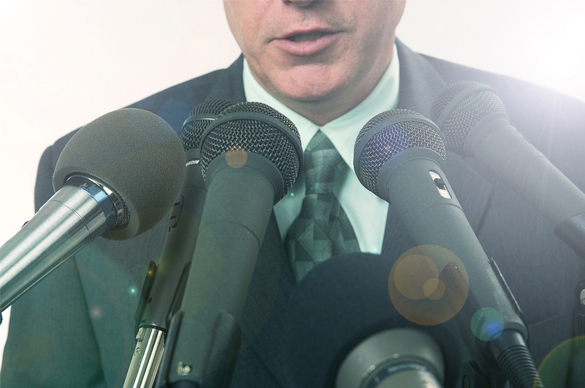 Media & Presentation Training
With over 20 years in the media sector, AMATA's team is ideally placed to help train and prepare you for whatever engagement you need. We can help give you the skills, understanding and confidence to make the most of any opportunity.
Delivering training in studio or at our clients' offices, AMATA's tutors are highly experienced television and radio journalists, currently working in the industry itself. Alongside them our skilled camera and sound technicians provide filming and sound recording either in studio, or on location.
Our training is tailored to your needs and our courses vary from half a day to one or more days, and can accommodate single participants or larger groups.
Presentation Training
AMATA's Presentation training is typically aimed at executives and/or partners of an organisation who are due to speak at a seminar or conference. This focused training falls into two categories: Firstly, effective writing for public speaking with an emphasis on preparation, speech structure, use of notes and audio-visual aids; Secondly, addressing an audience - with practical exercises to enhanced voice projection, eye contact, posture, pace, handling questions, summing up.
Combined, these two strands are the perfect preparation for that 'big speech'.
Media Training
Our Media training focuses on broadcast media, and preparing people who are about to be interviewed on television or radio. A typical session would include training in different set ups, from one-to-one TV studio interviews, 'door step' interviews to three person TV and radio discussions (interviewer, trainee and another participant with opposing views).
Each type of media encounter is filmed or recorded and played back so that trainees can see and hear how they come across. Together with our tutor, we find ways to improve and finesse a performance and help show clients how to handle difficult questions and turn tables to get their standpoint across.